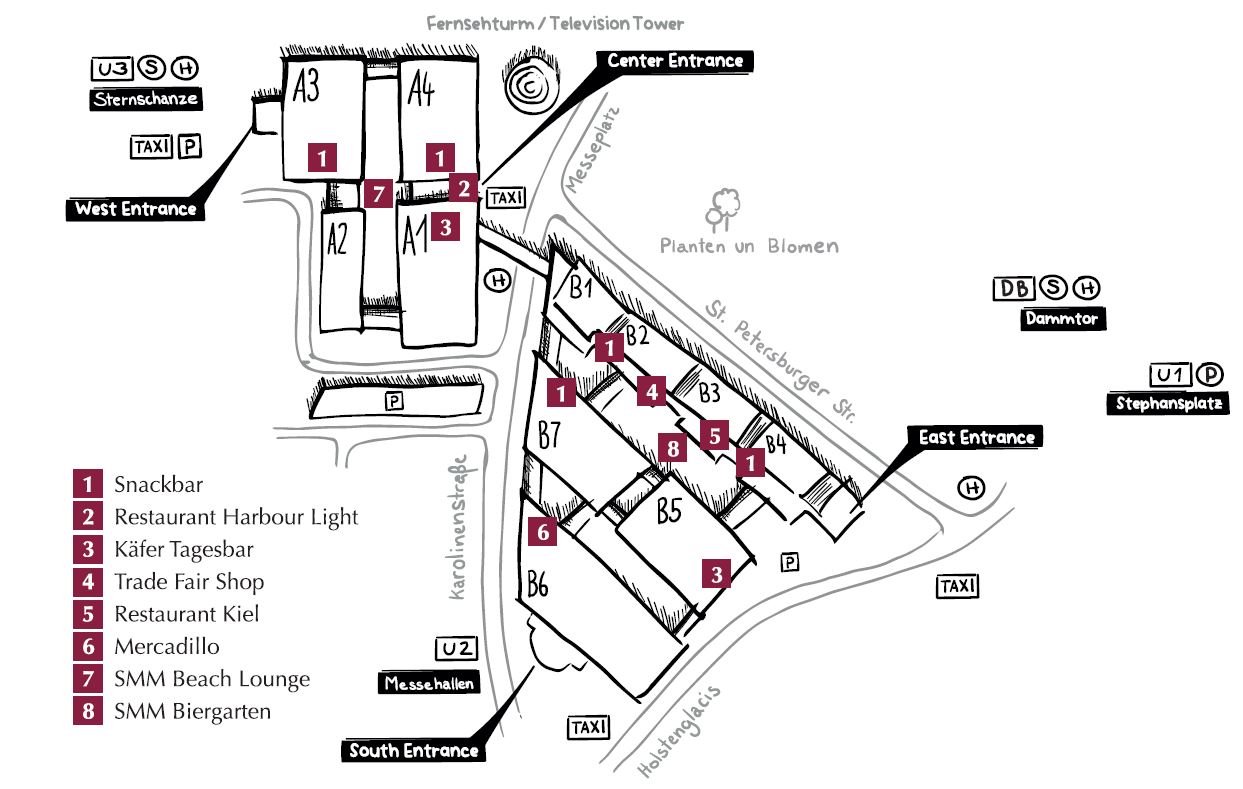 Enjoy culinary diversity at SMM
Allow your taste buds to be pampered at SMM 2022 – always at the highest standard thanks to the catering services on offer. The various attractions at the trade show site provide plenty of variety and a large selection of tasty dishes. Be it a little snack from the Pick Up snack bar, a delicious meal from a food truck or a copious lunch at one of our restaurants – our array of catering facilities offers plenty of beverage and coffee specialities, as well as a range of freshly prepared dishes.
Gastronomic highlights on the outdoor area
For the first time, you can enjoy our SMM Beach Lounge in the outdoor area of site A, with delicacies from various countries and cuisines.
Our 30th-anniversary promotion: enjoy a cool drink and small snack in a relaxed atmosphere for only €3. Round off your SMM visit perfectly by enjoying a freshly tapped Hamburg beer in our new SMM Biergarten on the open-air site between the halls B3 and B5 with exciting street food concepts and network in a relaxed atmosphere. Cheers!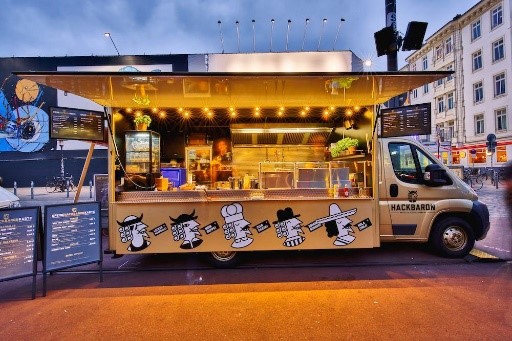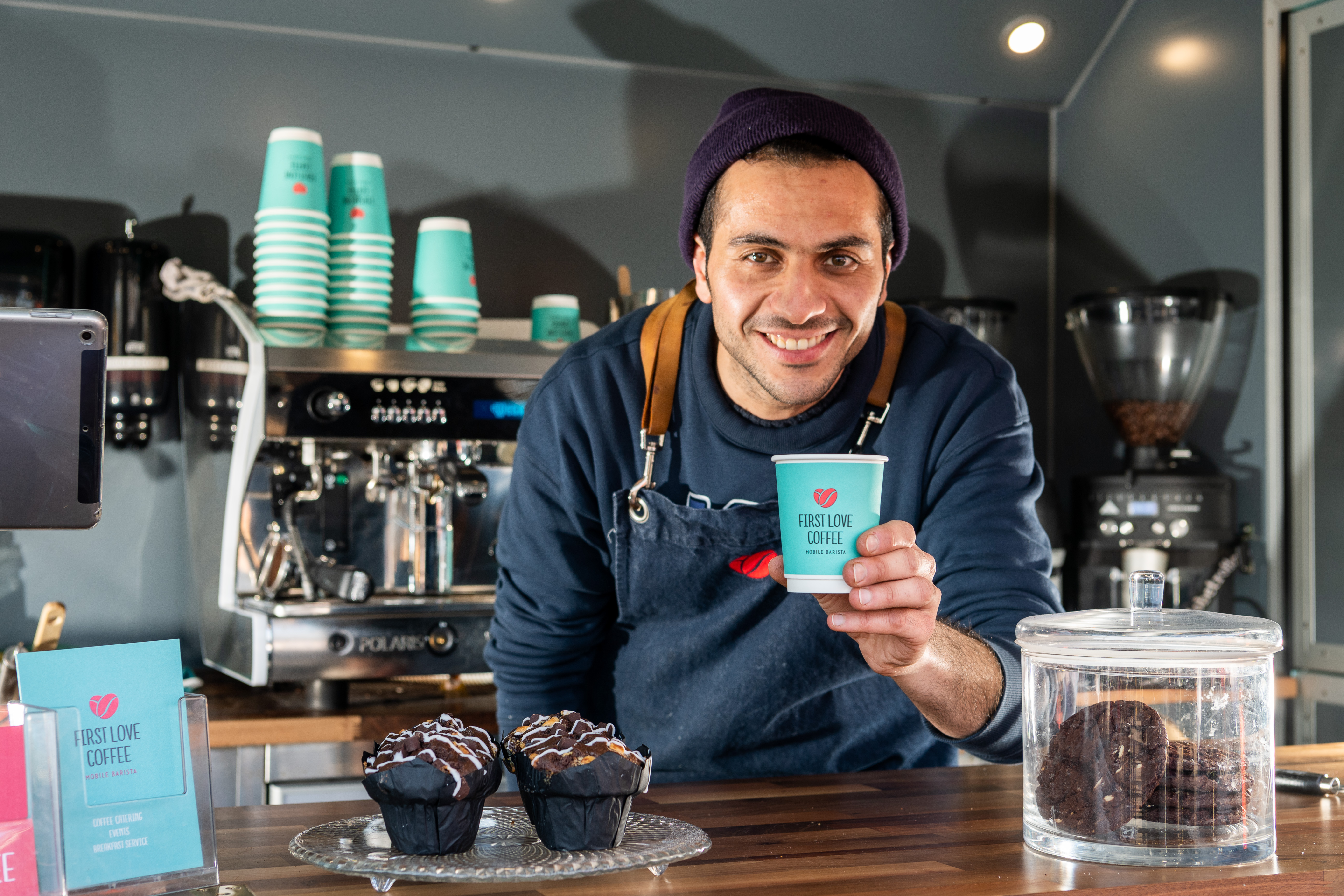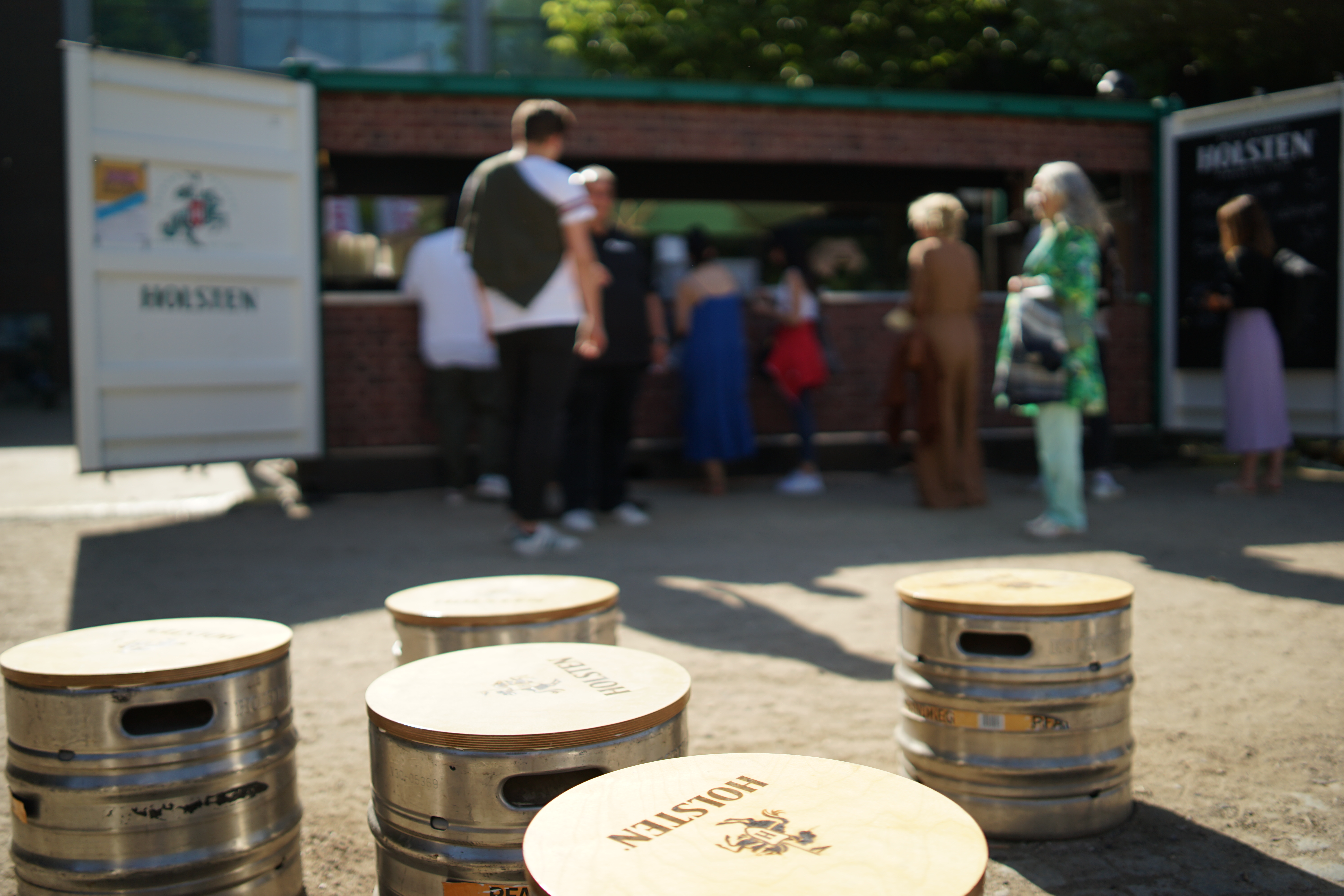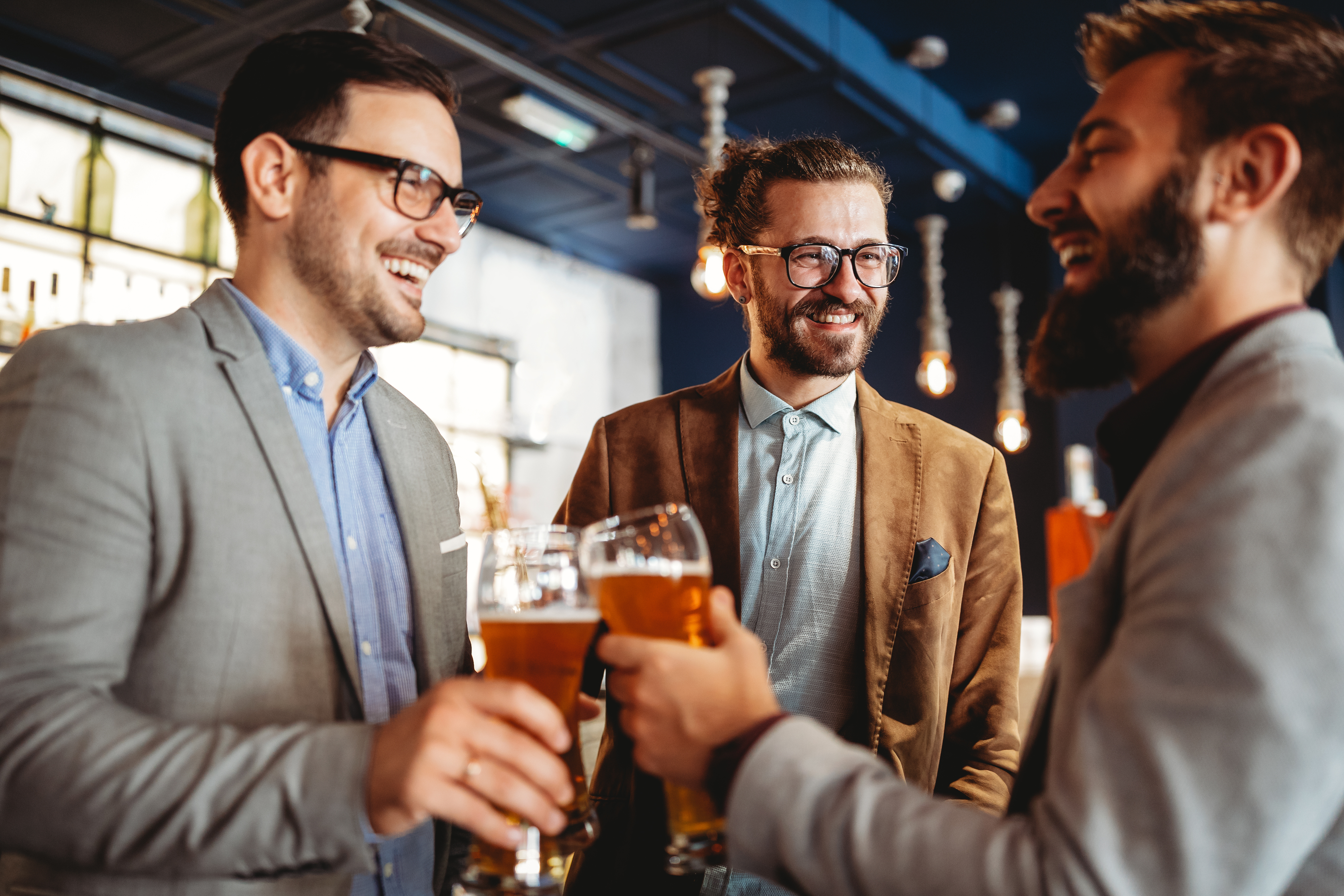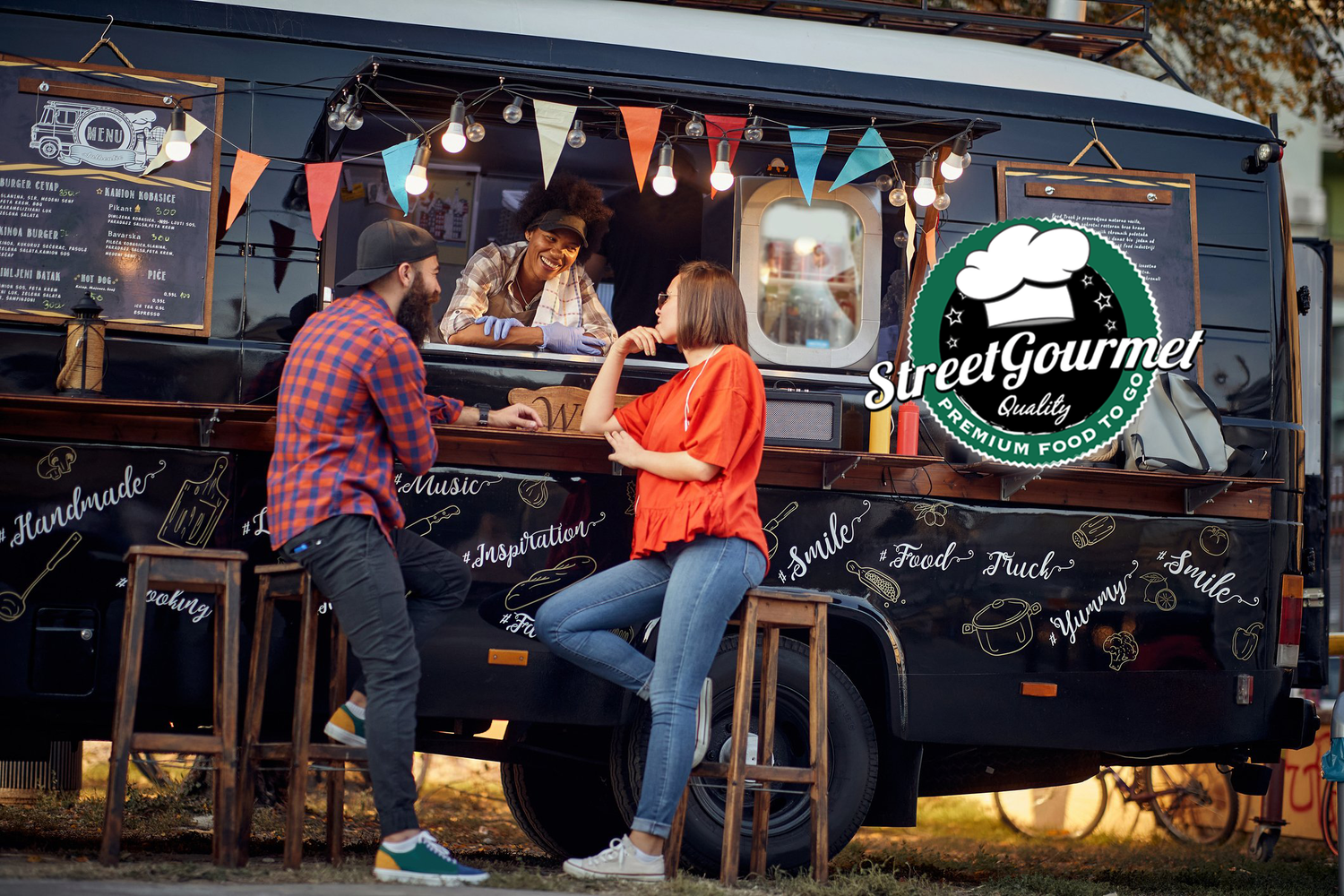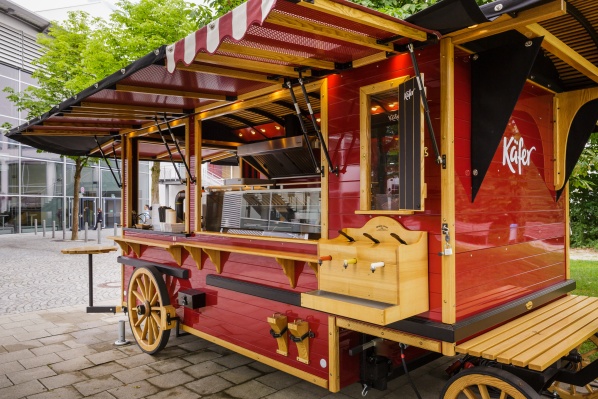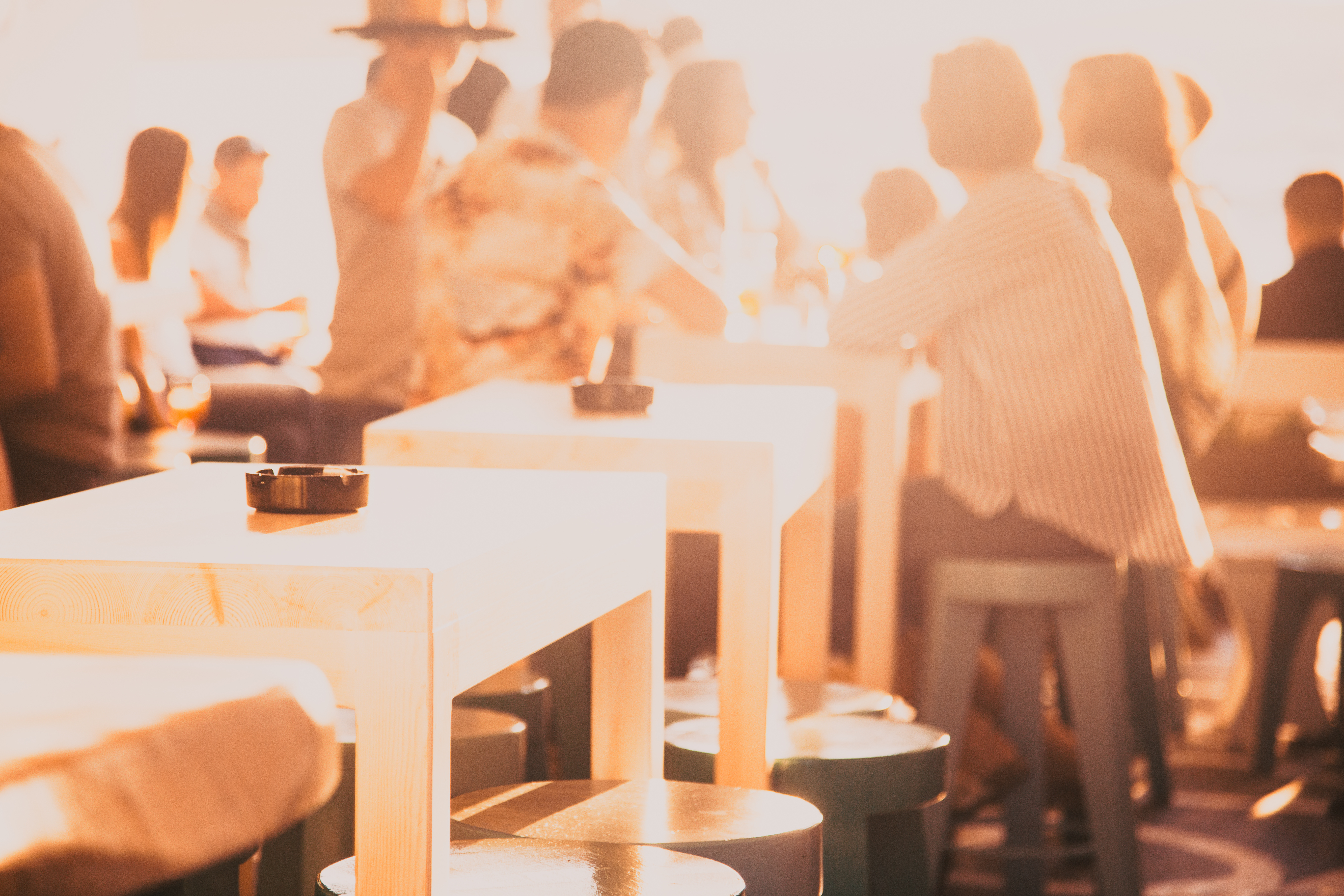 Self-service restaurants
Self-service restaurants
Watch as tasty dishes like burgers, pasta and fresh salads are prepared for you in our self-service restaurants – you can then settle down in one of the 200 available seats and enjoy your visit to the trade show.
Hall B6
Mercadillo is a self-service restaurant in free-flow design, with friendly market-place character and modern, open-plan architecture. It is located in Hall B6 and has space for more than 200 customers.
It offers a wide range of cross-over cuisine, and an enormous selection of drinks and desserts to meet every wish. This Käfer outlet stands for a completely new generation of trade fair restaurants.
Hall B3 ground floor
Kiel is a self-service restaurant on the ground floor of Hall B3, with space for a total of 120 customers. The room has modern, straightforward layout, with various decorative elements. It is designed to give customers a good view of what is going on at the Fair.
It provides various individual dishes of the day, and a wide range of salads, soups, snacks, pasta, and steaks from the grill. Its open character, lively atmosphere and speedy service make it ideal for a tasty snack or a full meal to set you up for the rest of the day at the fair.
Hall A3, A4 and B7
Pick Up is a modern snack bar in Halls A3, A4 and B7. Customers can watch the preparation of meals at the spacious counter areas, and can see the wide range of drinks and coffee specialities.
The customer areas to the left and right of the counter give customers the opportunity to consume their snacks and drinks in a relaxed atmosphere at cocktail tables. The warm, inviting orange and yellow colours give a cheerful, feel-good atmosphere.
.
Halls A1 and B5
The Käfer daytime bar offers a range of culinary opportunities throughout the day, be it a coffee and croissant in the morning or a cup of tea and slice of cake in the afternoon.
Hall B1
You can also look forward to traditional, typically Bavarian snacks for the first time on the upper floor of Hall B1 at the Paulaner Stübchen.
Bon appétit!
Our service employees are delighted that you have chosen to visit one of our varied catering points. Bon appétit!
---