The competitiveness of a company stands and falls with its employees. In order for companies in the sector to remain present, successful and attractive in the market, they must invest in the development of their employees and attract competent skilled workers. Training and further education play a decisive role in this.
At the Maritime Career Market on 06 September, the Friday of SMM, companies, young professionals and specialists can get to know each other in a special setting. You have the opportunity to present your company as an attractive employer and attract qualified young professionals. University, college or further education institutions can present the training paths and courses of study in the maritime industry. The SMM offers the opportunity to meet young professionals and specialists.
On Friday, SMM allows all pupils and students as well as accompanying teachers free admission to SMM.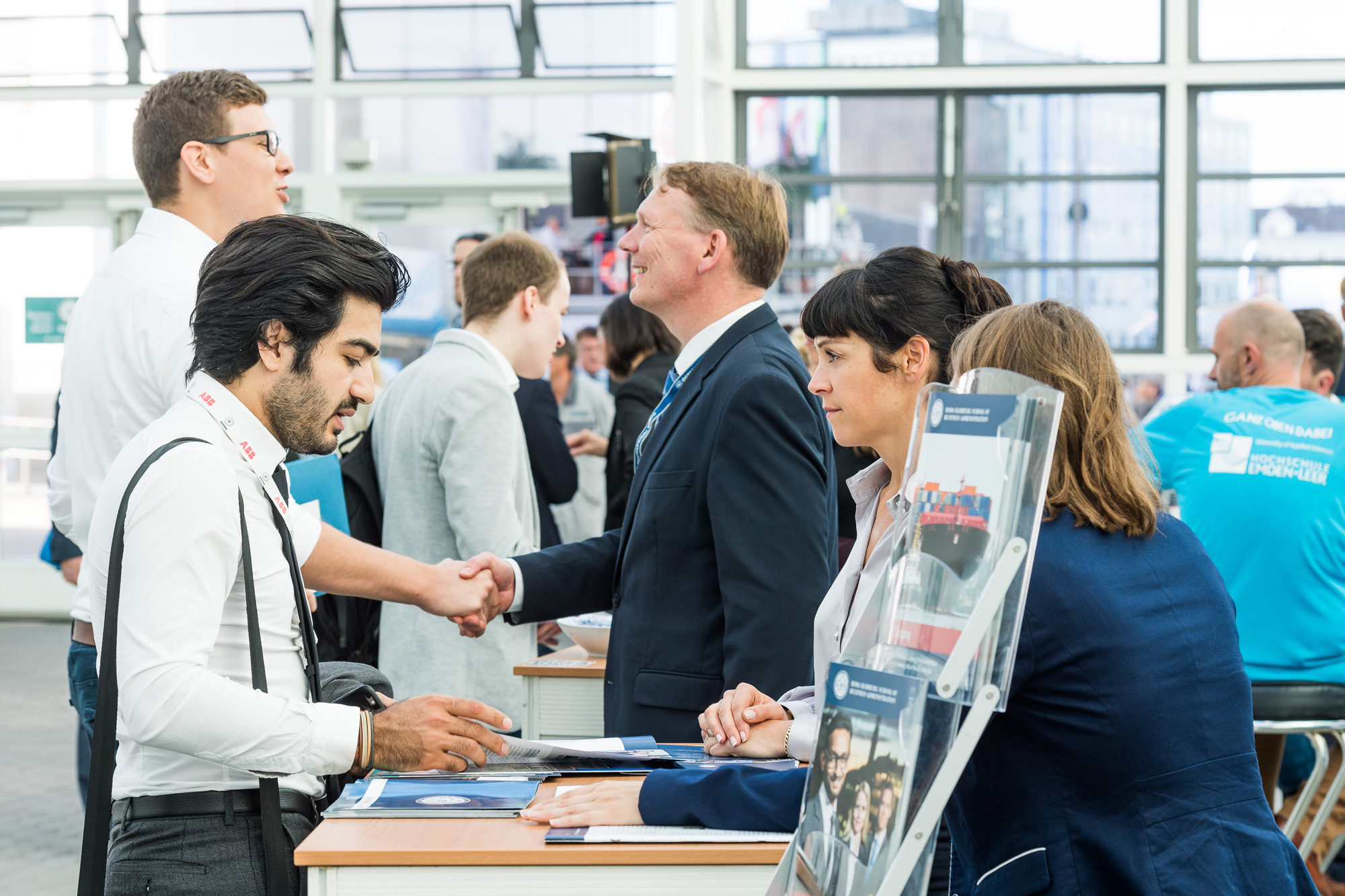 You're already exhibiting, and want to talk to job applicants, career entrants and seasoned specialists face to face at your stand and scout for new talent and attract it to your company? If you participate in the "Job Route", your company will be prominently highlighted in the SMM visitor guide, app and online exhibitors' list. That means you will stand out as an attractive employer at a single glance.
---
Simone Nakötter
Conference Manager
Maritime Future Summit | Offshore Dialogue | Start-ups@SMM | TradeWinds Shipowners Forum Open Stages