The SMM supporting programme: inspiration, discussion, opportunities
More than just a trade fair: SMM offers you a diverse programme in the form of workshops, symposiums and seminars. Look forward to listening to some of the biggest names in the maritime industry. Get to know the leading forces in the maritime business – personally – and exchange ideas and experience in a unique environment. Discover for yourself why visitors from all over the world come specially to Hamburg for this event.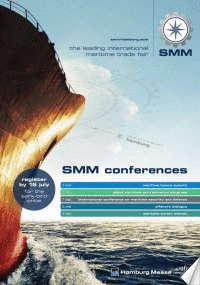 SMM 2016 conference brochure
Important information about the SMM supporting programme 2016 may be found in our conference brochure which is available here as ePaper.