Nigerian Maritime Business Summit (NMBS)
The Summit is designed to create a platform to fully tap into the vast opportunities in the Nigerian maritime industry, a medium to sensitize the entire world on the possibilities and benefits of investing in Nigeria. Nigeria is endowed with 853km coastline, 10,000km of inland waterways and abundant natural resources, thereby presenting an opportunity for investors (individual & corporate) to explore the attractive opportunities that abound in the sector.
The Nigerian Maritime Business Summit addresses especially following target groups:
Shipping association / chamber
Bank executives / investors / development partners
Ship operators / Master mariners
Trawlers association
Top management of parastatals in the maritime sector
Governments
The NMBS takes place on 06.09.2018 at 09:30 till 12:00 in conference room Shanghai, 2nd floor of Central Entrance. The conference room is accessible via elevator. Please note: Entrance for NMBS is for free, but an entrance ticket for SMM 2018 is obligatory to access the location.
---
Contact person
Usman Shuaibu
Senior Shipping Development Officer (SSDO)
Confirmed Speakers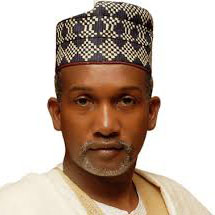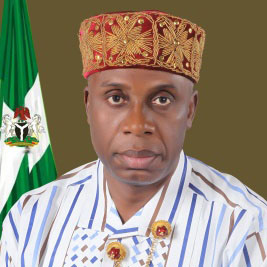 NIMASA
Hadiza Bala Usman, Managing Director, Nigeria Ports Authority
Barr. Hassan Bello, Executive Secretary, Nigerian Shippers Council
Acting MD, NIWA
MD, Nigerdock
MD, Ocean Glory
MD, Integrated Shipping
MD, Ladol
Programme
Programme Agenda
09:30 - 09:50
Eingang Mitte, Raum Shanghai, 2. Stock im
- Nigerian Maritime Business Summit (NMBS)
Nigerian Maritime Business Summit: Arrivals
10:00 - 10:05
Eingang Mitte, Raum Shanghai, 2. Stock
- Nigerian Maritime Business Summit (NMBS)
Nigerian Maritime Business Summit: Welcome address by the organizers
10:05 - 10:10
Eingang Mitte, Raum Shanghai, 2. Stock
- Nigerian Maritime Business Summit (NMBS)
Nigerian Maritime Business Summit: Keynote Address
10:10 - 10:20
Eingang Mitte, Raum Shanghai, 2. Stock
- Nigerian Maritime Business Summit (NMBS)
Nigerian Maritime Business Summit: Goodwill Messages by:
10.10 - 10.14 a.m.
• His Excellency Yusuf Usman Tuggar, Nigerian Ambassador to Germany

10.14 - 10.17 a.m.
• Senator Sani Ahmed Yerima –Senate Committee Chairman, Marine Transport

10.17 - 10.20 a.m.
• Honourable Mohammed Umar Bago –Chairman House Committee on Maritime Safety, Education and Administration

10:20 - 10:40
Eingang Mitte, Raum Shanghai, 2. Stock
- Nigerian Maritime Business Summit (NMBS)
Nigerian Maritime Business Summit: Paper Presentation
The Imperative of Investing in the Nigerian Maritime Industry

10:40 - 11:00
Eingang Mitte, Raum Shanghai, 2. Stock
- Nigerian Maritime Business Summit (NMBS)
Nigerian Maritime Business Summit: Panel discussion
Nigerian Maritime Business Summit: Questions & Answers
Nigerian Maritime Business Summit: Lunch