Special show area: 3D printing live in hall B6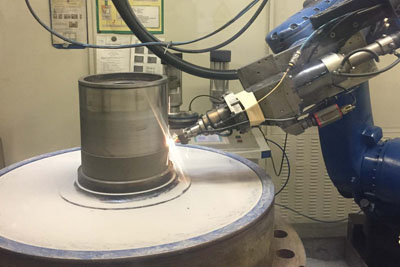 With its "Maritime 3D Printing Show Area" in hall B6, the leading trade fair for the maritime industry creates for the first time a stage to present the innovative production technology, that will forever change the global flow of products and revolutionise shipping in many aspects.
Massive time savings, reduced construction and material costs, as well as significant weight reductions are just some of the benefits of 3D printing, whose potential ranges from just-in-time parts supply to the manufacturing of entire ships.
Renowned exhibitors will present their offerings and their know-how at this special exhibition. In addition to the project partner Maritimes Cluster Norddeutschland (MCN), the experts from Rolf Lenk, Gefertec, MMG, Treo, SLM Solutions and others will answer the questions of the trade visitors who can experience additive manufacturing live on site.
Upon interest we kindly ask you to register as a guest for each presentation via email: christian.moeller(at)maritimes-cluster(dot)de. The number of attendees is limited. The presentations are free of charge.
For more information regarding the "Maritime 3D Printing Show Area" please visit the partner website of MCN.
We are looking forward to your visit in hall B6, booth 224.