Speakers gmec 2018
Opening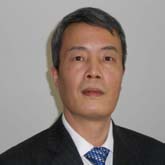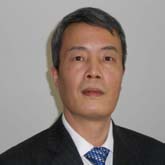 Tian-Bing Huang
Deputy Director of Subdivision for Protective Measures
Marine Environment Division, International Maritime Organization (IMO)
Tian-Bing Huang
Tianbing Huang is currently the Deputy Director, Sub-Division of Protective Measures in the Marine Environment Division of IMO.
He directs and supervises the activities of the Sub-Division which is responsible for the implementation of IMO environmental related Conventions, including MARPOL, Ballast Water Management Convention, Hong Kong Convention and the environmental part of the Polar Code. He assists the Director in co-ordinating the work of the Division in preparing for, servicing and following up on meetings of the Marine Environment Protection Committee (MEPC) and its subsidiary bodies.
He started his career with Shanghai Maritime Safety Administration in 1992. He joined IMO in April 2005 as a technical officer at the Biosafety Section of Marine Environment Division. He graduated from Dalian Maritime University in 1992 with a degree in Maritime Administration, and from the World Maritime University in 1999 with an M.Sc. in Maritime Affairs.