From discussing the future to meeting high potentials
the SMM supporting programme 2020
The Maritime Future Summit marks the start of the conference series. Held on the eve of SMM, it attracts thought-leaders of the maritime industry who share their views on the most pressing topics. On the first day of SMM, TradeWinds Shipowners Forum provides a first-class interactive discussion format. The following day has gmec, the global maritime environmental congress, debating the challenges of green change.
On 10 September, the time has come to tackle the exploitation of marine resources at Offshore Dialogue. It's also the start of MS&D, the international conference on maritime security and defence, which will again stretch over two days and take up political, technological and strategic challenges of the maritime industry. On the final day, the Maritime Career Market provides companies and institutions an excellent opportunity to get in touch with potential employees.
The conference programme for the upcoming SMM will be published in spring 2020.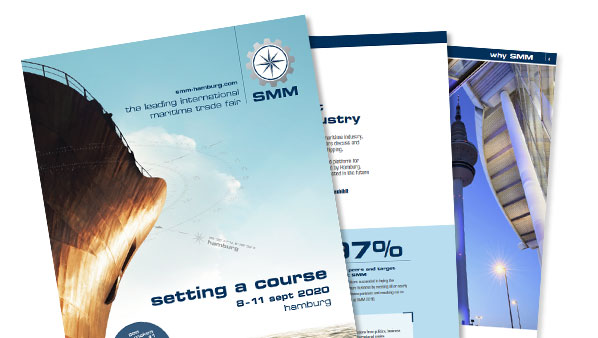 The SMM Hamburg sales brochure will provide the best reasons for your exhibiting and sponsorship opportunities.