Meet the sponsors
We thank all sponsors of SMM 2022 for their kind support.
DNV is the world's leading classification society and a recognized advisor for the maritime industry. We enhance safety, quality, energy efficiency and environmental performance of the global shipping industry – across all vessel types and offshore structures. We invest heavily in research and development to find solutions, together with the industry, that address strategic, operational or regulatory challenges.
Accelleron (ABB Turbocharging) is a global leader in turbocharging technologies and optimization solutions for 0.5 to 80+ MW engines, helping to provide sustainable, efficient and reliable power to the marine, energy, rail, and off-highway sectors. Through its innovative product offerings and research leadership, the company accelerates the decarbonization of the industries it operates in. Accelleron has an installed base of approximately 180,000 turbochargers and a network of more than 100 service stations across 50 countries worldwide.
The traditional company REINTJES has been existing for more than 140 years, manufacturing maritime gearboxes for the global market at its headquarters in Hameln since 1955. The small mechanical workshop has long since developed into an international company group with over 500 employees worldwide, 10 subsidiaries and numerous sales and service partners.
In addition to high-quality marine gearboxes, the product portfolio also includes industrial gearboxes and project-specific system solutions plus a worldwide 24/7 service.
Al Seer Marine is a globally operating Yacht-Service and Yacht-Management provider as well as a regional boat-builder incorporating integration of innovative technologies
on their maritime products. Al Seer Marine is operating the world-longest robotic based 3D printing machinery and can print tooling, moulds, parts and other items with
a length of up to 36m. More than 1200 professionals provide world-class crews, service– and engineering teams.
China Classification Society (CCS) is a full member of IACS specializing in classification services to ships, offshore installations and related industrial products by furnishing world-leading technical rules and standards. CCS is also a provider of services for statutory surveys, impartial and integral classification, verification, certification and accreditation and other services in accordance with international conventions, regulations and related rules of the authorizing flag states or regions.
FPT Industrial is a brand of Iveco Group dedicated to the design, production and sale of powertrains for marine, on-road, off-road and power generation applications. FPT Industrial offers a wide range of fuel-efficient marine engines characterized by reliability, top-class performance and application versatility. For over 150 years FPT Industrial combines its experience and know-how to deliver ever evolving marine powertrains and advanced connectivity solutions for a sustainable future.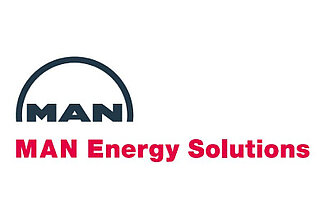 MAN Energy Solutions enables its customers to achieve sustainable value creation in the transition towards a carbon neutral future. Addressing tomorrow's challenges within the marine, energy and industrial sectors, we improve efficiency and performance at a systemic level. Headquartered in Germany, MAN Energy Solutions employs some 14,000 people at over 120 sites globally. Our after-sales brand, MAN PrimeServ, offers a vast network of service centres to our customers all over the world.
ABS, a leading global provider of classification and technical advisory services to the marine and offshore industries, is committed to setting standards for safety and excellence in design, construction and operation.
Over 40 years, NAVTEK has grown into a multi-disciplinary naval engineering and architecture, design and build company, guided by a commitment to technological excellence and an innovative forward-looking approach.
NAVTEK has highly diverse unmatched experiences in the maritime sector and innovative marine technologies including energy, fully electrical marine vessels, alternative fuels offshore wind energy, and zero-emission port development.
NVL Group, formerly known as Lürssen Defence, is a privately owned group of renowned Northern German shipyards and related companies. Customers can rely on us to consistently provide tailored, smart and cost-effective naval solutions that keep navies mission-ready around the world. With deep roots in shipbuilding, we listen to our customers' ideas, understand their requirements, and deliver high-quality naval and coast guard vessels as well as comprehensive services throughout the entire life cycle of their fleets. Construction at our shipyards is supplemented by licensed manufacture at customer facilities worldwide under technology transfer arrangements. As an independent enterprise, we remain flexible to market changes and operate a dynamic, safe and future-oriented business.