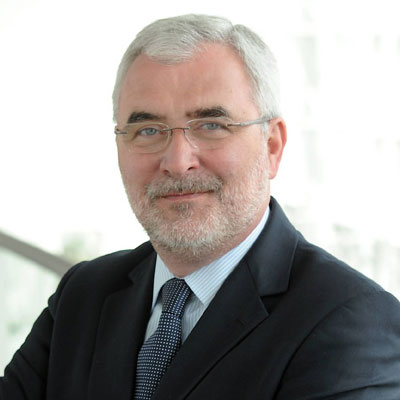 Bernd Aufderheide
President & CEO
Hamburg Messe und Congress GmbH
Commander S.G.
German Navy Reserve Force
Bernd Aufderheide
Bernd Aufderheide has been CEO of Hamburg Messe und Congress GmbH (HMC) since January 2004. He was appointed President of HMC in April 2007. He was born in Herford, North Rhine-Westphalia, on 15 April 1959, is married and has one son.
Alongside his work for HMC, Bernd Aufderheide is also an honorary Commercial Judge in Hamburg, holds the rank of Commander S.G. and serves on the Executive Committee of half a dozen professional associations, societies and organisations. In his leisure time he enjoys cooking for friends and family. He takes a keen interest in music and literature. He enjoys going with his family on excursions and holidays abroad.
Before his appointment as CEO at HMC, Bernd Aufderheide took a degree at the University of Cologne in Anglo-American History, English Philology, Ancient History and Macro-Economics. He then held management positions at various trade fair companies in Germany and abroad.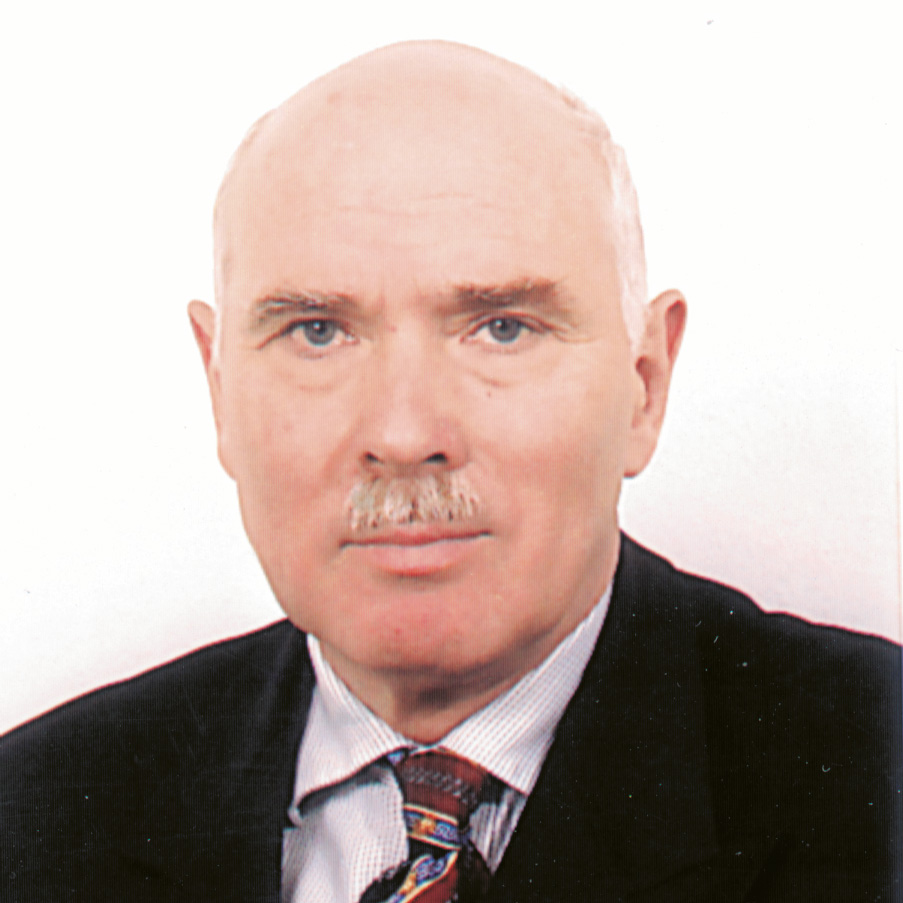 Jan Wiedemann
Naval Forces
Jan Wiedemann
Jan Wiedemann spent 37 years as an officer in the German Navy. After completing officers training, he joined the German Naval Air Arm, underwent pilot training in the USA and subsequently flew the F 104G STARFIGHTER, at first as a "line pilot" and later on in various command and staff functions, interrupted only by a three years tour as an instructor pilot on T 38 jet trainers in the United States.
From 1984 to 1987 Jan served at NATO HQ AFNORTH in Oslo. He then attended the Norwegian Defence College and became the German Defence Attaché in Norway.
After staff assignments in MOD, Naval Staff and Joint Forces Staff he became the German Defence Attaché in West Africa.
Jan retired from the Navy in 2000 and joined Moench Publishing Group, Bonn, Germany to become the Publisher of NAVAL FORCES magazine. When retiring from this job in 2011, he volunteered to continue to support NAVAL FORCES with special projects – one of them MS&D 2016.
Thorsten Kaehler
Rear Admiral (UH)
German Navy Headquarters
Thorsten Kaehler
Rear Admiral Kaehler Joined the then Federal German Navy in 1973. He studied Economics and Organizational Sciences at the German Armed Forces University Hamburg and then served on board different submarines. After an exchange tour on the French Navy training ship FS "Jeanne d'Arc" from October 1982 to March 1983 he attended the Principle Warfare Officer (PWO) course at the Dutch operations school, Den Helder. From July 1984 to September 1987 RA Kaehler had assignments as ASW officer, PWO and Underwater/Operations Officer on frigates. He then attended the 30th Admiral Staff Officer Course at the German Armed Forces Command and Staff College, Hamburg. Further assignments between 1990 and 1997 were Executive Officer, destroyer "Bayern", Planning and Training Staff Officer Destroyer Flotilla, Precommissioning Commanding Officer and subsequently first Commanding Officer, frigate "Bayern". After several staff assignments in MOD he took over as Commander, 6 Frigate Squadron in October 2001. From November 2003 to May 2005 he served as Staff Officer "NATO Force Planning" in IMS NATO HQ Brussels, followed by assignments as Head of functional area, Policy Planning & Advisory Staff and Deputy Chief, Policy Planning & Advisory Staff, MOD. During his assignment as Commander Flotilla 2 from October 2009 to December 2012, he commanded Standing NATO Maritime Group 2 (SNMG2) from January to November 2012. From January 2013 to December 2014 RA Kaehler was Director Security Policy, Political Affairs I in MOD, before taking over his present position as Chief of Staff, German Navy Headquarters in February 2015.
Panel I – Maritime Security
Dr. Sarah Kirchberger
Head of the Center for Asia-Pacific Strategy and Security
Institute for Security Policy at Kiel University (ISPK)
Dr. Sarah Kirchberger
Dr Sarah Kirchberger (b. 1975) is the Head of the Center for Asia-Pacific Strategy and Security at the Institute for Security Policy at Kiel University (ISPK). She is the author of Assessing China's Naval Power: Technological Innovation, Economic Constraints, and Strategic Implications (Springer, 2015). Sarah Kirchberger holds an M.A. and a Ph.D. in Sinology from the University of Hamburg. Before joining the faculty of the Asia-Africa-Institute at the University of Hamburg as an Assistant Professor of Contemporary China in 2010, she had served for three years as a naval analyst with shipbuilder Blohm + Voss, Hamburg, charged with analysing naval developments world-wide in cooperation with technical departments and naval sales executives. Originally trained as a specialist of Chinese Communist Party history during studies in Hamburg, Trier, and Taipei, Sarah Kirchberger began researching China's naval development during 2011, and has since continued to focus on related topics. Other current research interests include domestic Chinese reform discourses within the CCP; military-technological co-operation between China, Russia and Ukraine; the strategic importance of the South China Sea for China's military planners; and China's space and naval strategy.
Maritime Security and Balance of Powers in East Asia
The emerging great-power rivalry between the U.S. and China is about to become a defining element of the Asia-Pacific security situation, and has begun to influence the maritime strategies of most Asian countries. Submarine programs have been started even in some lesser developed countries, leading some observers to note the beginnings of an arms race in Asia. Tensions in the East and South China Sea, the unstable situation on the Korean Peninsula, and strengthened military cooperation between old allies, but also new cooperation between unlikely partners such as China and Russia or Vietnam and the USA, are yet other facets of a new and uncertain trajectory. Starting from some basic geographic and geopolitical considerations, this presentation will trace the military–strategic interests, dependencies and threat perceptions of China on the one hand and of the U.S.-led alliance in the Asia-Pacific on the other, and will then discuss the impact of China's ongoing naval modernization on the strategic balance in Asia from this vantage point. The role of new technologies, and in particular China's ambitious goals for space development, will be highlighted.
China's strife for economic and military power
Starting from the Taiwan Strait Crisis during the mid-1990s, China has begun to follow a systematic course of state-led economic and military growth. The major aim, according to state and party leader Xi Jinping, is to achieve a "rejuvenation" of the Chinese nation – a goal which seems to include the idea of repatriating all traditionally Chinese territories, and to once again assume China's leading role in the Asia Pacific. To a large extent, China's military and economic power rests upon maritime, and in particular, naval development. China's first overseas military base in Djibouti signals Beijing's ambition to achieve a stronger presence in the Indian Ocean. The Belt & Road Initiative, China's flagship project to intensify connectivity across Eurasia, now officially extends to the Arctic as well as to Africa and even the South American Continent. China's multifaceted relationship with Russia is also of particular relevance against the backdrop of the current world climate. Ever since the occupation of Crimea in 2014 caused a rift between the Western countries and Russia, both countries have massively intensified their mutual economic, political, military and technological cooperation. Joint Sino-Russian naval manoeuvres in NATO's home waters, such as the Mediterranean and Baltic Seas, are only the most visible manifestations of a much intensified cooperation. This presentation will analyze China's multi-layered initiatives to strengthen its own strategic position and to regain a powerful role in the world, and will discuss the possible impact of these strategies on Europe.
Prof. Dr. Christian Webersik
Deputy Director
Centre for Integrated Emergency Management (CIEM), Department of Global Development and Planning, University of Adger
Prof. Dr. Christian Webersik
Christian Webersik is professor of development studies at the Department of Global Development and Planning at the University of Agder (UiA), and Deputy Director of CIEM (Centre for Integrated Emergency Management). Before joining UiA, he was a Japan Society for the Promotion of Science – United Nations University (JSPS-UNU) Postdoctoral Fellow at the United Nations University's Institute of Advanced Studies (UNU-IAS). Before that, he was a Fellow at the Earth Institute at Columbia University hosted by the Center for International Earth Science Information Network (CIESIN). He is holding a D.Phil. in politics and international relations from Oxford University.
Dr. Patricia Schneider
Institute for Peace Research and Security Policy, University of Hamburg (IFSH)
Dr. Patricia Schneider
Patricia Schneider studied political science and economics at the universities of Bamberg, Galway/Ireland and Hamburg. She finished her studies in 1998 as Diplom-Political Scientist. In 2003 she earned her Dr. phil. at the University of Hamburg. Patricia is senior researcher at the Institute for Peace Research and Security Policy at the University of Hamburg (IFSH). She was co-leader and Project Coordinator of "PiraT – Piracy and Maritime Terrorism as a Challenge for Maritime Trade Security" (www.maritimesecurity.eu). She is lecturer and coordinator of the postgraduate Master's programme Peace and Security Studies, as well as co-editor of the quarterly journal "S+F. Sicherheit und Frieden - Security and Peace" (www.security-and-peace.de). She is a member of the Expert Committee on the Indian Ocean Region of the German Foreign Office.
Hanno Teuteberg
Rear Admiral (UH)(Ret)
South African Navy
Hanno Teuteberg
Hanno Teuteberg joined the South African Navy (SA Navy) in 1977 and qualified as a seagoing combat officer onboard Type 12 Frigates followed by a stint as a Hydrographic Officer. In the mid-80s, he moved to the submarine branch where he followed the normal career path to commanding a submarine and then the flotilla itself (1998). During the SA Navy's acquisition project phase of it's Meko 200 Frigates and Type 209 Submarines, he served as the Defence Attaché in Berlin. Promoted to Rear Admiral (JG) in 2006, he moved back to Simon's Town to take up the post of Director Force Preparation followed by stints within operations and business planning at both the operational and tactical levels (Maritime and Joint Head Quarters). He was promoted to Rear Admiral in early 2013 and acted as the Chief Director Maritime Strategy followed by another promotion to Deputy Chief of the Navy in 2014. Retiring from this post in 2017, he has kept himself busy with a variety of maritime related activities.
Panel II – Maritime Defence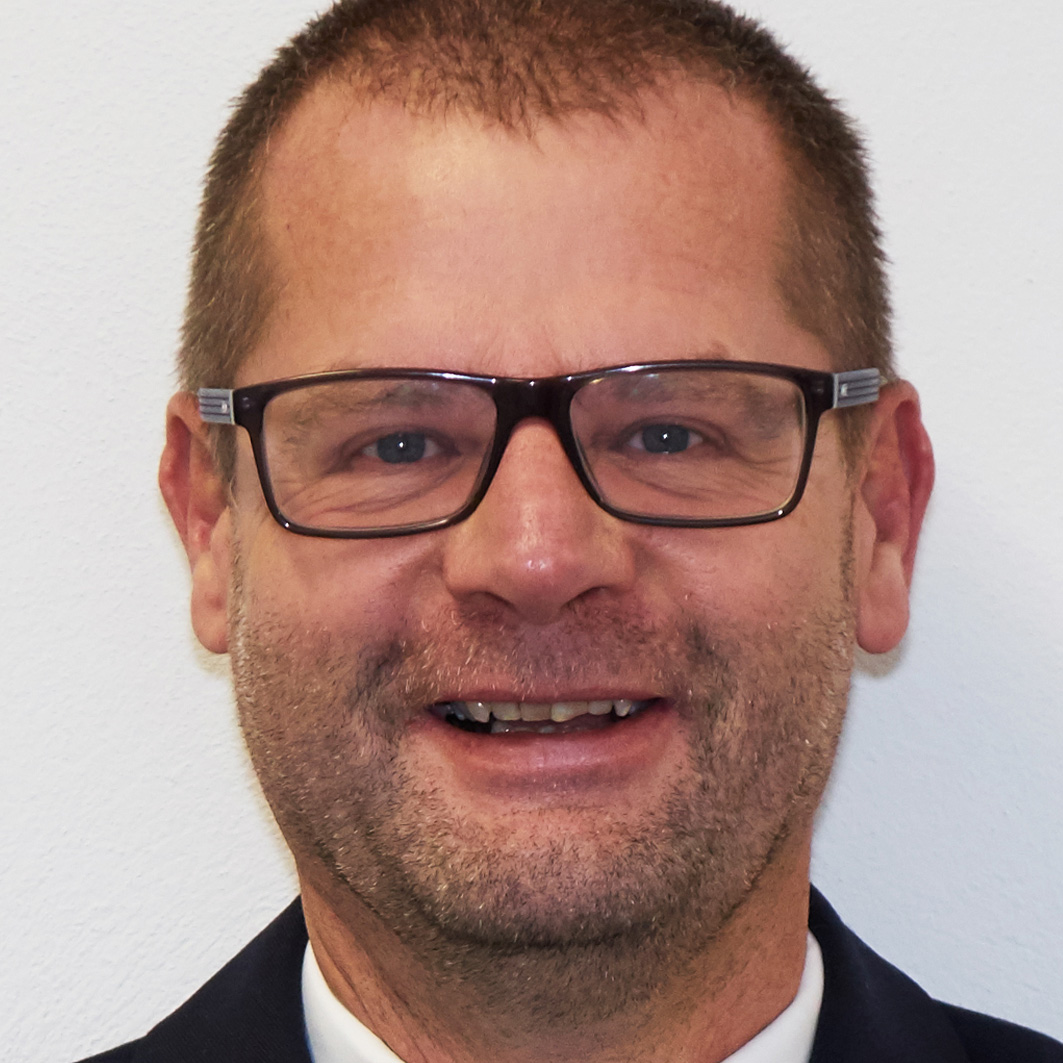 Commander (S.G.) Peter de Groot
Royal Netherlands Navy, NATO Centre of Excellence for Operations in Confined and Shallow Waters (COE CSW)
Commander (S.G.) Peter de Groot
Commander de Groot joined the Royal Netherlands Navy in 1988, while serving in the Netherlands Merchant Navy as a third mate. From 1988 until 1992 he predominantly served in Mine Counter Measures, with two operational deployments in 1988 and 1991 in the Persian Gulf. In 1995 he transferred to the major combatants. In 1997 he qualified as a Principal Warfare Officer – Underwater Warfare and subsequently served as a PWO-U on HNLMS "Tromp", until 1999. After six years in Naval Intelligence, with operational deployments in Iraq and Afghanistan, in 2005 he joined HNLMS "Van Amstel" as her Operations Officer, until 2007, when he transferred back to MCM, as Commanding Officer of HNLMS "Maassluis". In 2010, after a short period as Coordinator Underwater Acoustic Research with the Netherlands Defence Material Organization, CDR de Groot joined the Maritime Warfare School at HMS Collingwood, UK, as a Staff Warfare Officer Underwater Warfare, teaching Anti-Submarine Warfare to prospect PWO's of the Royal Navy and international PWO students.
CDR de Groot's last posting before joining the Centre of Excellence for Confined and Shallow Waters in Kiel as Staff Officer Surface Operations, was at the Netherlands MOD as Staff Officer J5 Plans, with an operational deployment in 2015 with the UN in South Sudan as a Staff Officer Joint Operations Centre.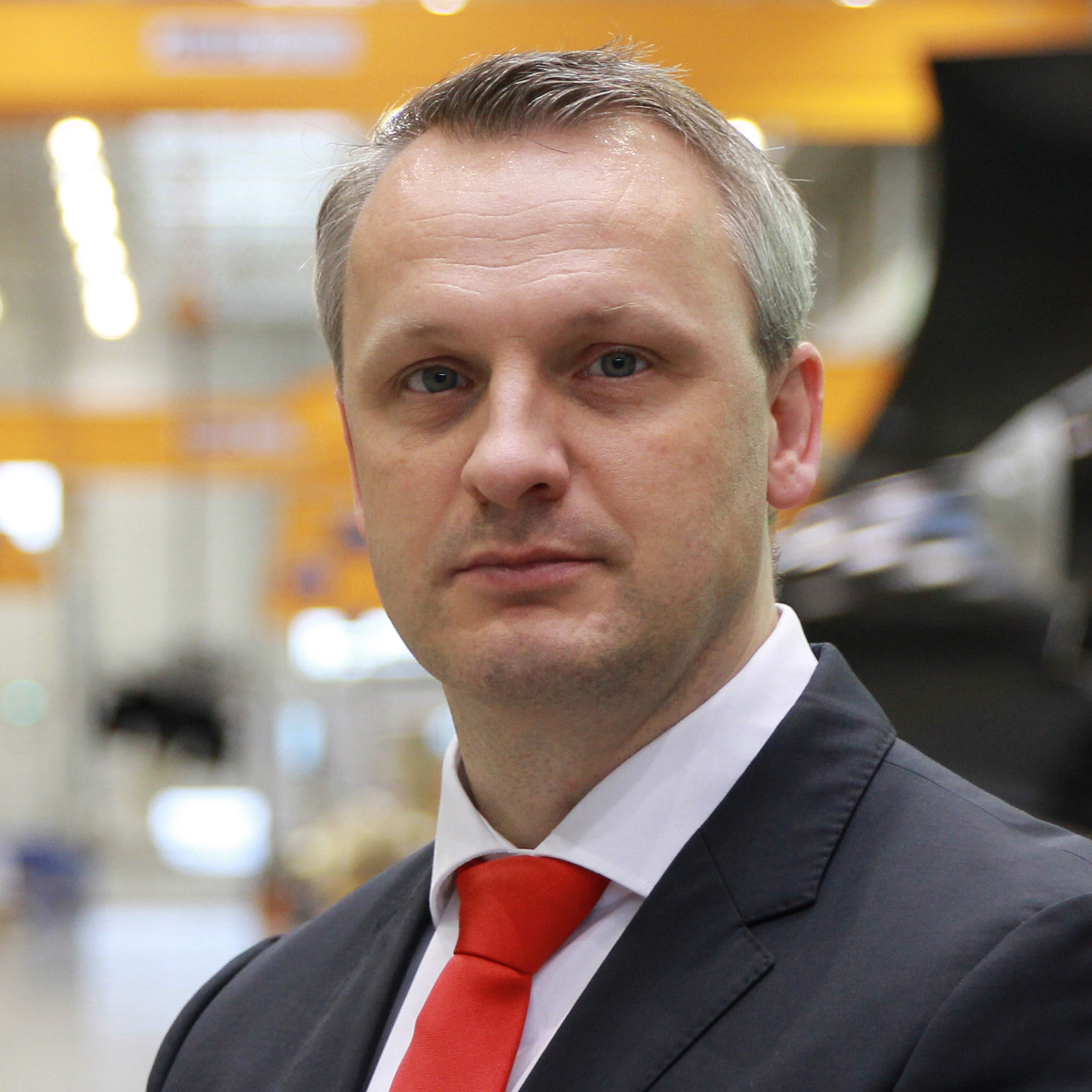 Kai Glasebach
Kai Glasebach was an officer in the German Armed Forces (Bundeswehr) for 12 years. After having graduated in mechanical engineering and Master of Business Administration (MBA) in Munich and Reutlingen, Germany, he joined SCHOTTEL in 2011. In recent years, he has held several positions within the SCHOTTEL sales organization. The SCHOTTEL Group, with its headquarters in Spay/Germany, production sites in Dörth/Germany, Wismar/Germany and Suzhou/China and a world-wide network of own service and sales subsidiaries, is one of the world's leading manufacturers of propulsion and steering systems for ships and offshore applications. Since 2016 Kai Glasebach has been heading the navy & governmental sales department. With his team he is responsible for the technical assistance within the global sales organization as well as the market analysis and product development for military applications. Previously he was sales manager for a broad variety of propulsion systems, with focus on the regions BeNeLux/France and afterwards the Middle East.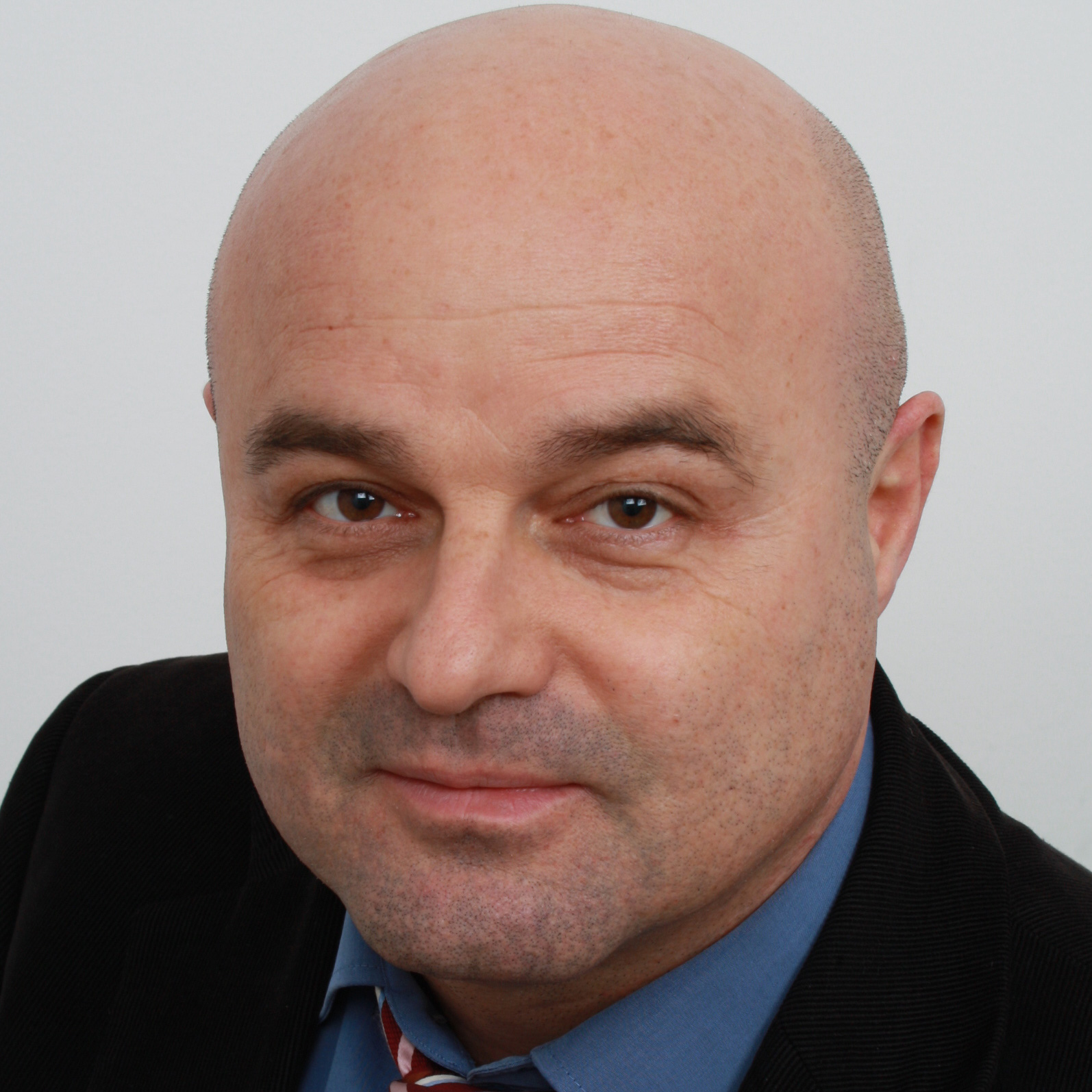 Sezgin Kama
Sezgin Kama was born in Luebeck / Germany in 1971. As radio and communication systems engineer he started his career at Hagenuk Marinekommunikation and joined Rhode & Schwarz for managing international projects for Navy systems. At SAM Electronics he was responsible for projects in the field of magnetic measurement system for navy ships. In 2014 he joined STL as project manager for a novel overrun deperming system in Asia and as marketing director. In 2017 Sezgin Kama handed over the unique overrun deperming system to a navy in fareast. World wide he is promoting harbour protection systems for coastal areas which are excelling in combining the technologies of deperming, degaussing and multi influence measurement systems as well as innovative software, hardware fulfilling safety demands and STL in house sensors.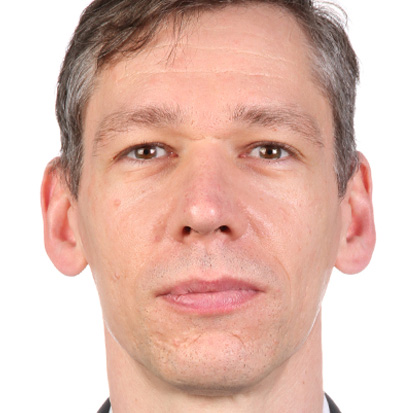 Commander (S.G.) Stefan Becker
German Navy
Commander (S.G.) Stefan Becker
Commander (S.G.) Stefan Becker was born and raised in the former German Democratic Republic. After finishing school and getting his higher education entrance qualification, he joined the Air Force as a conscript. He served as a radar operator in an early-warning radar station and left the armed forces after his 12-month basic military service. He signed in as student but was approached by the Navy asking him to rejoin the armed forces and fly as an MPA pilot on BREGUET ATLANTICs. He joined the Navy in 1997 and finished officer training at the Naval Officers School in Flensburg. Before entering flight service, he acted as Platoon Commander and Squadron XO in the German Navy's Technical School, Parow. After completion of his flight training Commander Becker flew BREGUET ATLANTICs until 2005. He was amongst the first ones to complete flight training in Valkenburg/NL on P-3C ORIONs. In 2010 he joined the German Maritime Battle Staff for 2 ½ years as Subject Matter Expert (SME) for Fixed and Rotary Wing Aircraft. His last two posts in Naval Air Wing 3 "Graf Zeppelin" were XO of an operational squadron and Head of Standardization for Fixed Wing Aircraft. Since July 2017, Commander Becker has been acting as Head of Branch "Plans/ Policy/ Concepts and Development" for Fixed Wing Aircraft in the Naval Air Command.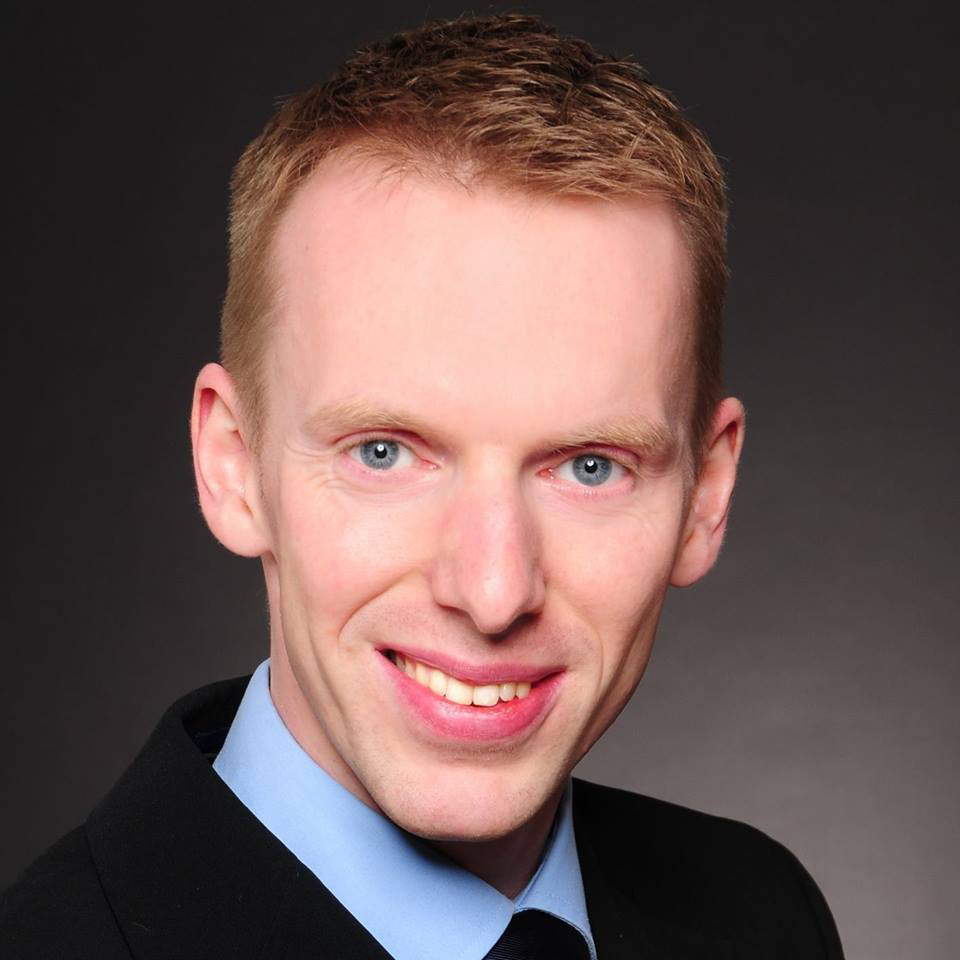 Patrick O'Keeffe
Institute for Security Policy, Kiel University (ISPK) and Managing Director AMC Solutions
Patrick O'Keeffe
Patrick O'Keeffe is an international security and policy expert focusing on the multidisciplinary environment of aerospace, maritime, and cyber. In his function as the Managing Director of AMC Solutions and Non-Resident Fellow at the Institute for Security Policy at Kiel University (ISPK), Center for Asia-Pacific Strategy and Security, Patrick O'Keeffe is supporting various entities in the transformation of aerospace, maritime, and cyber strategies and policies. Until recently, Patrick O'Keeffe served as a German Navy Officer at the NATO Centre of Excellence for Operations in Confined and Shallow Waters (COE CSW), facilitated between NATO partners, UN bodies, academia and industry, and presented as guest speaker and opening keynote at several security conferences. An aerospace engineer specialized in astrodynamics and satellite operations and a former military aviator, Patrick O'Keeffe studied international law and economics, and publishes on maritime security and space capabilities in the Asia-Pacific region. ("Military-Strategic Aspects of the South China Sea Issue", Konrad Adenauer Stiftung, 2017; "China's Naval and Space Strategy – The South China Sea as the Key to Global Power Projection", Springer, 2018).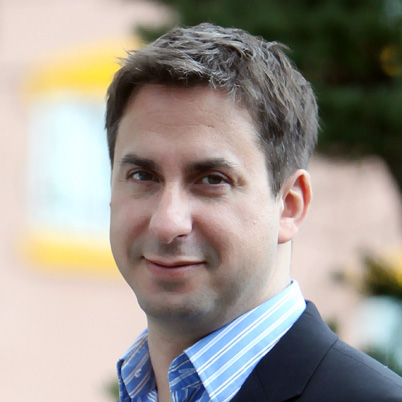 Patrick Rossi
Patrick Rossi is currently the Maritime Cyber Security Service Manager for DNV GL Maritime. He is responsible for product development strategy for cyber security, including e-learning solutions for staff and crew as well as cyber security apps for management. Prior to DNV GL, he served in various roles in aerospace and software quality assurance, including Technical Director for the development of software solutions used in measuring and controlling the quality of software manufacturing. Patrick Rossi is the main author of the latest recommended practice DNVGL-RP-0496 Cyber security resilience management for ships and mobile offshore units in operation. Patrick Rossi is also a senior Integrated Software Dependent Systems (ISDS) approval engineer and has spent three years in three major Korean yards helping with the implementation and verification of ISDS on various newbuilding projects of complex and software intensive vessels. Patrick is part of the DNV GL team that has developed ISDS and has published a paper on the consideration of software alongside of hardware failure modes to help the industry perform more holistic system FMECAs. Patrick Rossi received his Engineering degree in Automated production engineering from the Montreal ETS University and his Masters in Cybernetics from the Paris EPF University.
Panel III – Naval Technology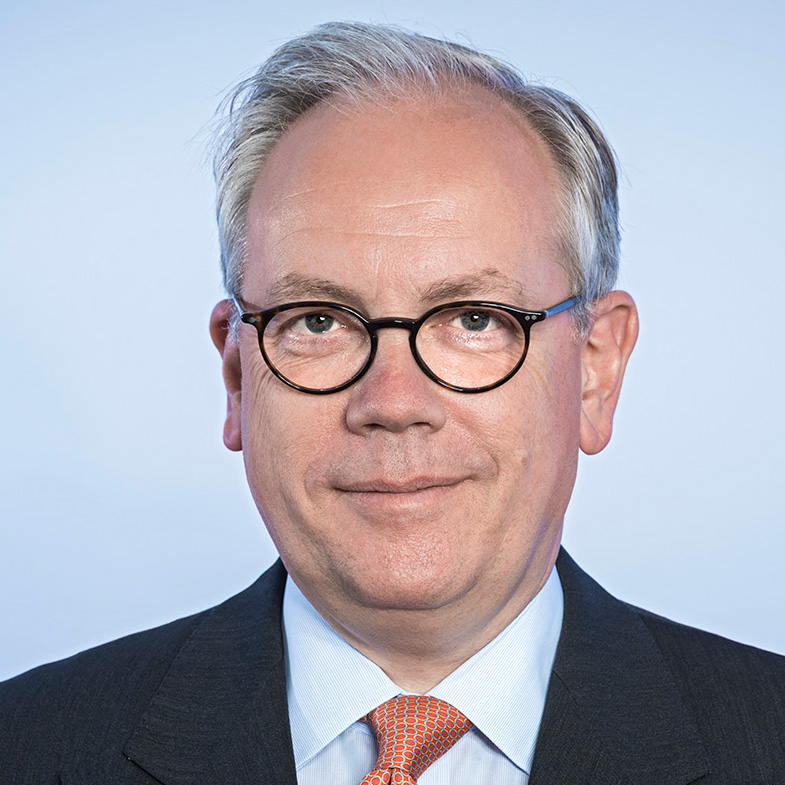 Dr. Hans Christoph Atzpodien
Managing Director
Federation of German Security & Defence Industries (BDSV)
Dr. Hans Christoph Atzpodien
Dr. Hans Christoph Atzpodien (born 1955) studied Law at Bonn University where he also earned his doctorate degree. He started his professional career as a member of the legal department of Otto Wolff AG, Cologne, in 1982. In 1990 he joined Thyssen Industrie AG, Essen, followed by several high level management positions in the Thyssen-/thyssenkrupp-Group, amongst them as Managing Director/CEO of Thyssen(Krupp)Transrapid System GmbH (1997-2001), Member of the Executive Board of ThyssenKrupp Technologies AG (2001-2009), CEO/Chairman of the Executive Board of ThyssenKrupp Marine Systems AG (2007-2012), CEO/Chairman of the Executive Board of ThyssenKrupp Industrial Solutions AG (2013-2015) and Chairman of various Supervisory Boards, amongst them ThyssenKrupp Marine Systems GmbH and Atlas Elektronik GmbH (until end of 2016).
Starting August 2017 Dr. Atzpodien has taken over as Managing Director of the Federation of German Security and Defence Industries (BDSV e.V.), Berlin.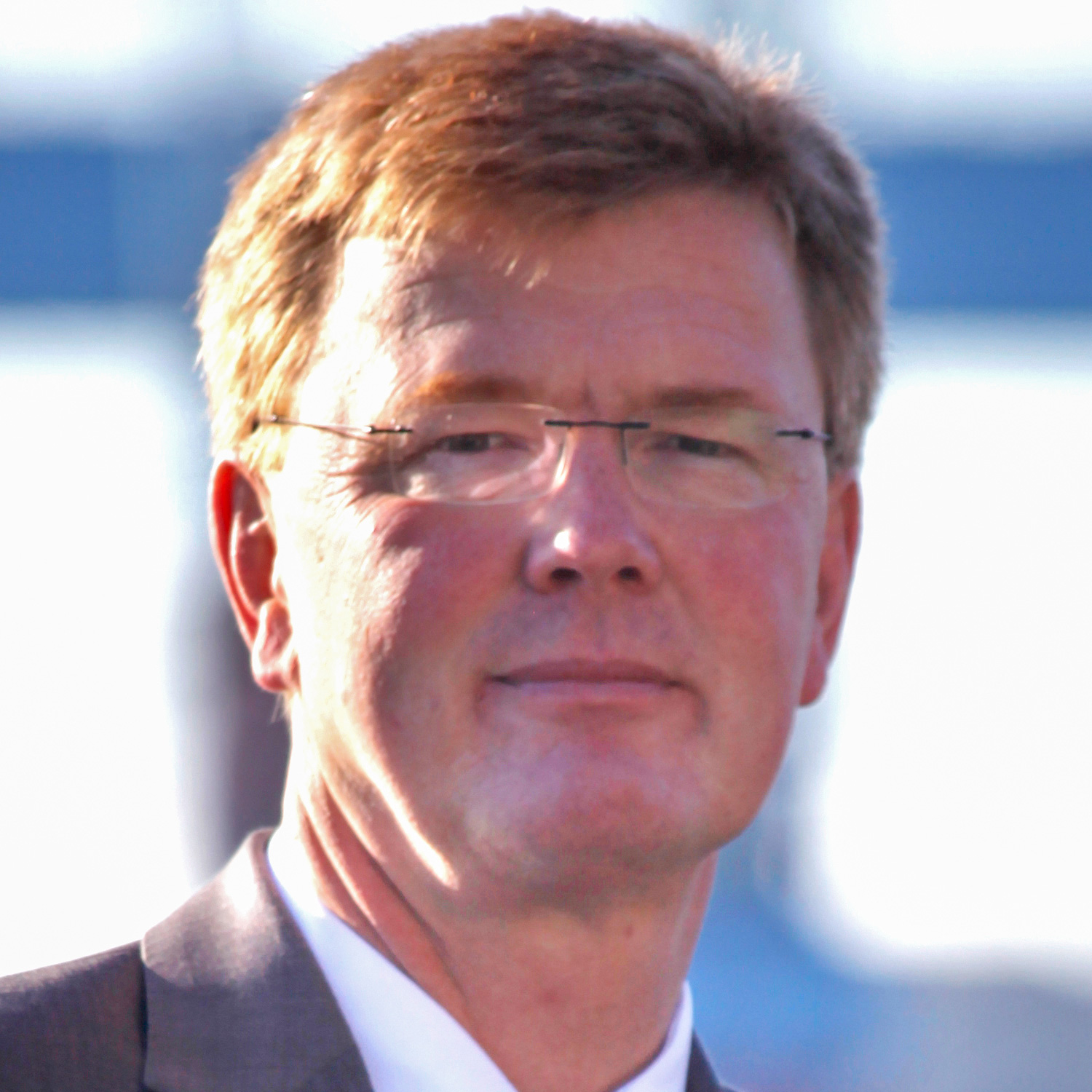 Andreas Burmester
Member of the Executive Board
thyssenkrupp Marine Systems
Andreas Burmester
Andreas Burmester was born in 1963 in Lübeck, Germany. After basic military training with the German Navy he studied Physical Technology and Mechanical Engineering at the University of Applied Science in Luebeck, graduating with a degree as Engineer. Since 1989, he has worked in Kiel in various positions and fields for Howaldtswerke-Deutsche Werft GmbH, now thyssenkrupp Marine Systems GmbH, in departments associated with submarine production. Since 2010, Andreas Burmester has been Member of the Executive Board, thyssenkrupp Marine Systems, in several positions.
Klaus-Eberhard Moeller
Diehl Defence
Klaus-Eberhard Moeller
Klaus-Eberhard Möller studied Aeronautical Engineering at the Technical University, Braunschweig. From 1979 till 1985 he was Systems Engineer for Guided Missiles at Bodenseewerk Gerätetechnik (BGT) in Ueberlingen, before taking over as Project Manager for various missile system R&D studies, many of them including successful flight tests. From 1998 till 2004 he was Programmanager Antiradar-Missiles, from 2003 till 2004 also responsible for the naval missile projects IDAS and RBS15 Mk3. After the merger of BGT and Diehl Ammunition Systems to Diehl BGT Defence in 2004, Klaus-Eberhard Möller became Head of Productmanagement "Naval Multi Purpose Missiles".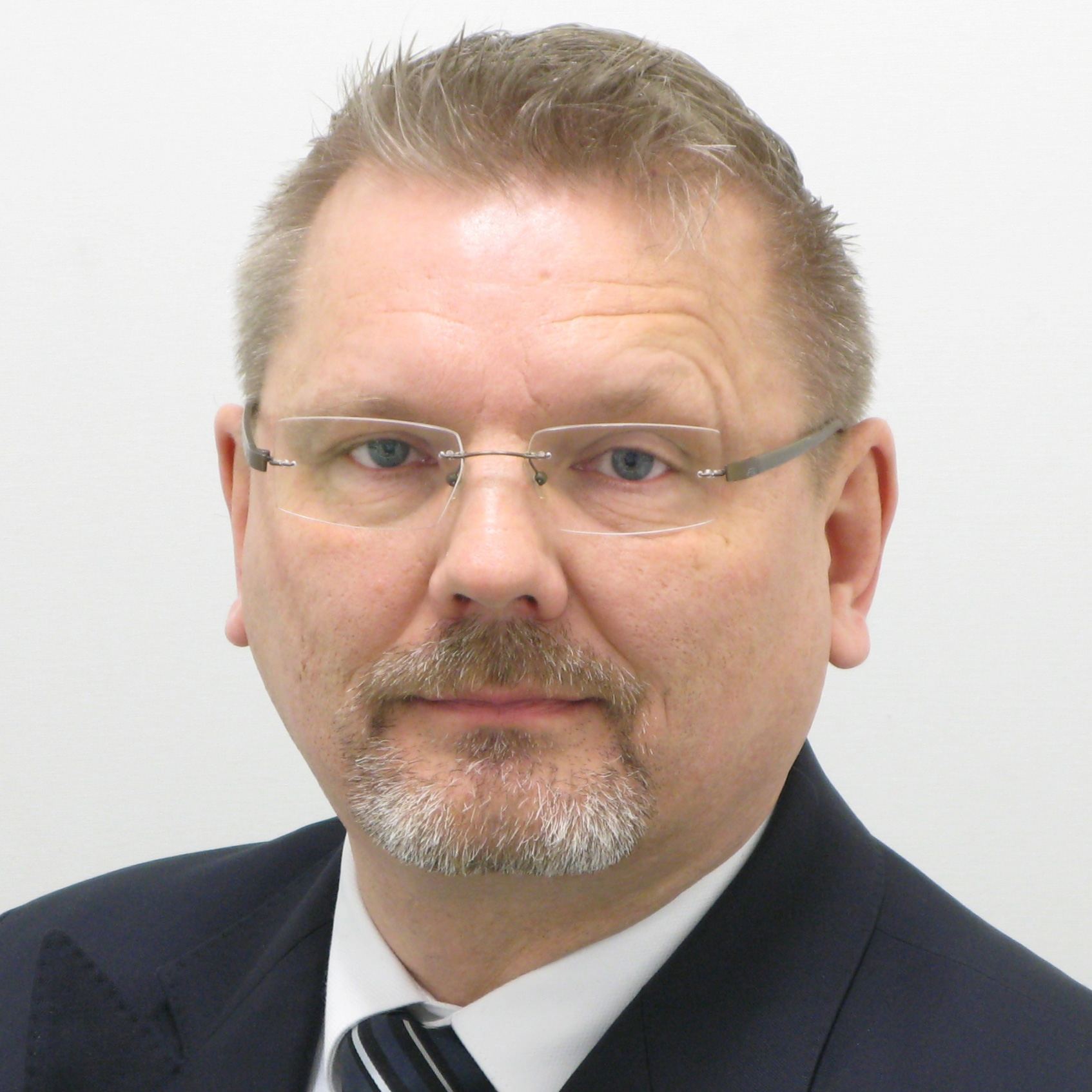 Alexander Graf
Rheinmetall Waffe Munition
Alexander Graf
Alexander Graf was an officer in the German Navy. Before leaving the Navy he was commanding officer on mine hunting/sweeping vessels in the 4th and 6th Mine Squadrons. He retired as a Lieutenant Commander. During his time in the Navy he studied politics at the German Armed Forces University in Munich. Since July 2000 he has been working for Rheinmetall Weapon Munition GmbH. He started as a regional sales manager for naval products in Ratingen. In 2009 he took over responsibility as a project manager for national and international R&D projects. At the beginning of this year Mr. Graf became the head of programme management for Directed Energy Effectors.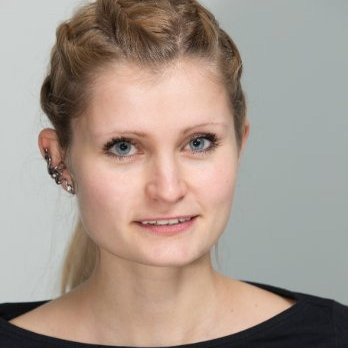 Dr. Ulrike Franke
European Council on Foreign Relations
Dr. Ulrike Franke
Ulrike Franke joined ECFR in 2015 as Research Assistant to the Director, while finishing her PhD in International Relations at the University of Oxford. She became policy fellow with the New European Security Initiative in September 2017, working on German foreign and defence policy and emerging military technologies such as drones and artificial intelligence. Ulrike holds a BA from Sciences Po Paris and a double summa cum laude MA degree from Sciences Po Paris (Affaires internationales/Sécurité internationale) and the University of St. Gallen (International Affairs and Governance). Before joining ECFR, Mrs. Franke was Managing Editor of the St. Antony's International Review (STAIR), Oxford's Journal of International Affairs. She was also part of UN Special Rapporteur on human rights and counter-terrorism Ben Emmerson's research team, working on drones used in counterterrorism contexts. Prior to this she worked as a part-time research assistant at the International Institute of Strategic Studies (IISS) in London. Ulrike Franke has published numerous articles, primarily on drones and Artificial Intelligence.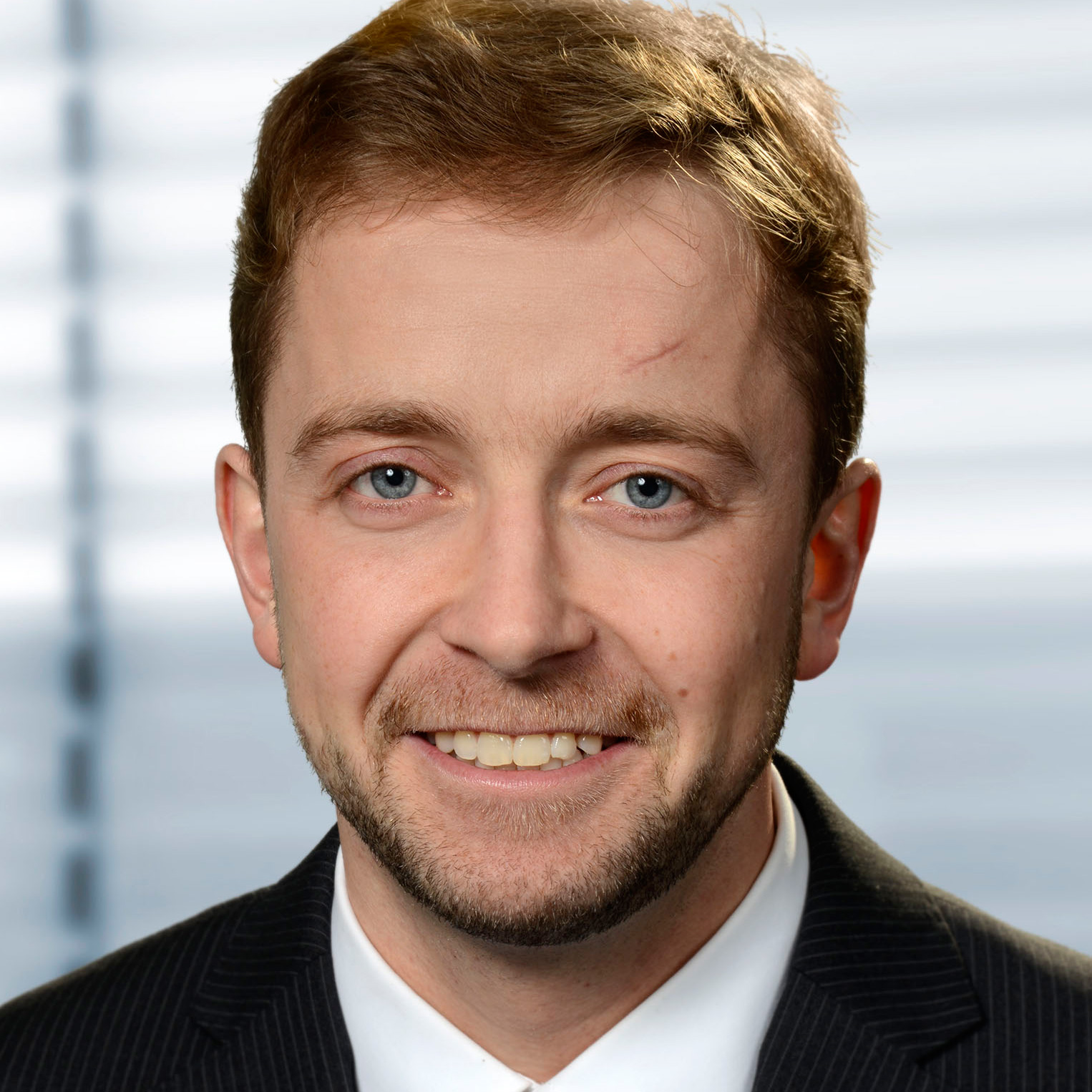 Christian Wornik
Atlas Elektronik
Christian Wornik
Christian Wornik was born in Arnsberg/North Rhine Westphalia, Germany, in 1981. He joined the German Armed Forces in October 2001 and served as an officer mainly in the Naval MCM branch.
Besides his responsibility as XO of FGS "Sulzbach-Rosenberg" he was qualified as clearance diver and explosive ordnance disposal expert. Although being a temporary career officer he was awarded the commanding officer credential and commanded MCM vessels in various assignments. He left the German Armed Forces in October 2014 with the rank Lieutenant Commander. After finishing his master thesis for the MBA he joined ATLAS ELEKTRONIK GmbH, Bremen in March 2015 as a Sales Manager for Naval MCM Systems.